eLearning and beyond
May 19
Educational uses of 3D Graphics-Virtual Reality - SSVR '13
See on Scoop.it - Augmented, Alternate and Virtual Realities in Higher Education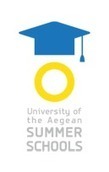 University of the Aegean Summer School
Join SSVR '13 for:

    Valuable experiences in the development of online, multi-user, multi-platform 3 Dimensional (3D) environments.
    Innovative educational activities.
    Out of the box software. Start developing your own virtual worlds within minutes.
    Original and complete training material.
    Participation in virtual learning communities.
    Networking with the summer school's academic staff.
    Earning 4 ECTS credits (for students).
    An attractive blend of social and educational program in the cosmopolitan island of Rhodes.

See you in Rhodes!
See on ssvr2013.pns.aegean.gr
We're witnessing the rise of the graph in big data
See on Scoop.it - Learning Analytics in Higher Education

Graph databases and graph-processing applications have been popping up all over the place lately, and now they're starting to go commercial. On Tuesday, popular open source project GraphLab joined the ranks of graph startups.
See on gigaom.com
The Ed Techie: Uncle MOOC
See on Scoop.it - Massively MOOC

MOOCs are like the patronising uncle who has yet to have a child of his own. They are great fun for the nieces and nephews, they are inventive, playful, and the kids always look forward to them arriving. But this uncle secretly (and after a couple of beers, not so secretly) thinks he could do a better job at raising the kids than the parents. He may also think they prefer him to their actual mum and dad. "Why don't they do all the stuff I do with them?" he thinks. "I'm great at getting them out of a tantrum, I do my distraction technique and they forget it. I never see their dad doing that," he compliments himself. "I would have a set of rules that the kids would respect and obey, not this slapdash approach," he vows.
See on ht.ly
Can We Really Trust Nathan Heller's MOOCs?
See on Scoop.it - Massively MOOC

Nathan Heller of the New Yorker puts us in a dilemma with his picture of the MOOCs. We need sustainable MOOCs for a complete transformation of online education.
See on blog.wiziq.com
A Serious Second Life for B-Schools—No 'Big Bird' Avatars Allowed
See on Scoop.it - Augmented, Alternate and Virtual Realities in Higher Education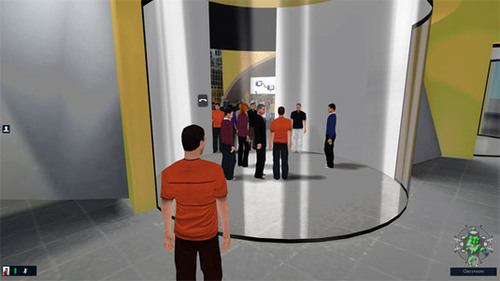 If Avaya has its way, business students will be replaced by avatars in a virtual world. Don't laugh: It already happened at MIT Sloan
See on businessweek.com
Search, Collect and Organize Information Into Visual Learning Boards with Edcanvas
See on Scoop.it - Curation in Higher Education

See on youtube.com
Free apps list
See on Scoop.it - Curtin iPad User Group

A list of free apps recommended by the STaRT Education Department
Kim Flintoff's insight:
Focus on K-12 but many of the suggestions are suitable for learners at any level.  The Teacher apps similarly find a place at many levels.
See on slideshare.net
The Accidental CIO: Why MOOCs are like Farmville, Part II
See on Scoop.it - Massively MOOC

I laid out my concerns with Massively Open Online Courses (MOOCs), understanding their rapid ascent within the confines of Gartner's Hype Cycle. In doing so, my purpose was to suggest that the true innovations posed by MOOCs will be much different than what is commonly presumed. Ultimately, as MOOCs descend from the peak of inflated expectations, down through the trough of disillusionment, and onto a plateau of productivity, their impact will be less about the wholesale transformation of higher education and more about advancements in modes of learning that will decenter the learning process away from the traditional classroom lecture and empower students as both consumers and creators of knowledge. Simply put, the "Sage on the Stage" model of higher education ceases as the role of traditional gatekeepers are eroded and replaced with patterns of collaboration based on a "many to many" model. The traditional classroom lecture, rightfully so, is the first to go.
See on accidentalcio.com
May 18
Embrace Moocs or face decline, warns v-c
See on Scoop.it - Massively MOOC


"It's Mooc or die", a university vice-chancellor has said, claiming that institutions must embrace the massive open online course movement and adapt their teaching methods or face a tough future.
See on timeshighereducation.co.uk
Essay suggests that MOOCs are losing their original worthy goals | Inside Higher Ed
See on Scoop.it - Massively MOOC

The recent announcement from the California State University System regarding its embrace of edX massive open online courses (MOOCs) is interesting and depressing at the same time. As with many aspects of the MOOC phenomenon, it comes packaged with good and bad aspects bundled up together. Instructors will offer a "special 'flipped' version of an electrical engineering course … where students watch online lectures from Harvard and MIT at home." So the good is the flipped part because it's more interactive and dynamic and there's less lecture-based didacticism in the classroom due to watching videos at home? Really? The 1970s just called: they want their Open University courses back.

Read more: http://www.insidehighered.com/views/2013/05/06/essay-suggests-moocs-are-losing-their-original-worthy-goals#ixzz2TbmRiWWf ;
Inside Higher Ed
See on insidehighered.com